Improve the construction of the "1+N" Policy System for Carbon Peak and Carbon Neutrality.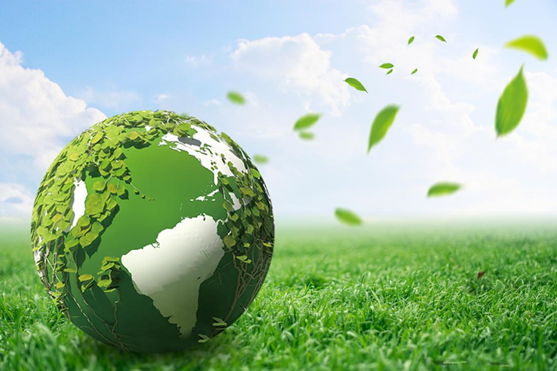 Recently, the State Administration for Market Supervision (SAMR) along with relevant departments issued the "Implementation Plan for Establishing Standard Measurement System for Carbon Peaking and Carbon Neutrality" (hereinafter referred to as the "Plan"), which is an important component of the "1+N" policy system for the "Dual-Carbon Goals".
Standard system construction is a crucial basis for dual carbon work
Standard setting is critical in a country's basic system, it plays a fundamental and leading role in the process of achieving carbon peaking and carbon neutrality goals. Accelerating the improvement of the dual-carbon standard system is not only an urgent need for dual-carbon work, but also a specific task to implementing "The Outline of National Standardization Development" to enhance the standardization guarantee for green development in key areas, and recognize the standardized ecological benefits.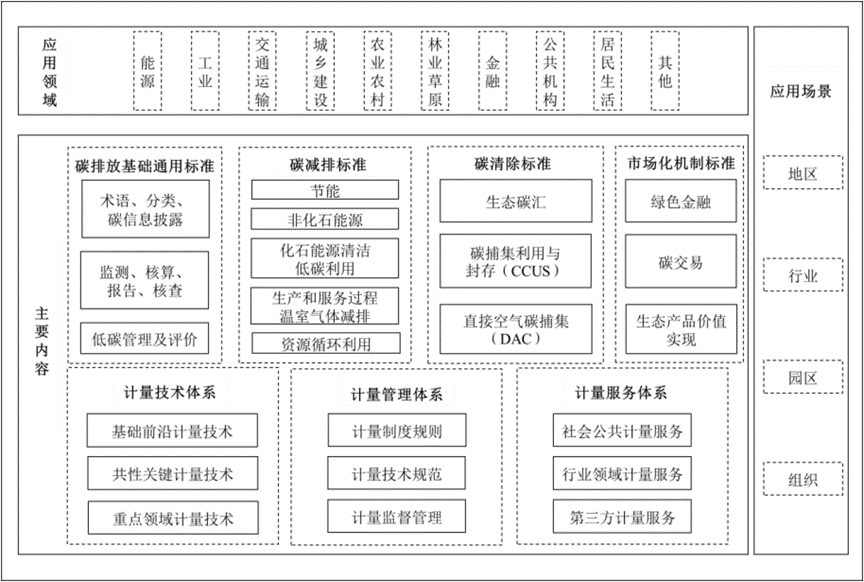 Figure 1. Frame diagram of carbon neutrality standard metering system for carbon peak
The "Plan" implements four measures to speed up the construction of a dual carbon standard system
Facing the urgent need for standards in the current dual-carbon work, the plan proposes to implement four key measures to speed up the process of standard system construction in major areas.
The first measure is to strengthen the foundation of dual-carbon standards. Accelerate the improvement of basic general standards that are urgently needed for carbon peaking, including carbon emission monitoring, data management, accounting, verification, reporting and evaluation, carbon neutrality, information disclosure, carbon emission management system and so on, so as to complete the formulation and revision of 30 national standards by 2023. Through effective measures such as centralized declaration, centralized project approval, and urgently needed standards to be approved at any time, the process of formulating basic standards will be hastened.
The second measure is to carry out the hundred energy-saving and carbon-reducing standards promotion actions. In the field of energy-consuming products and equipment, increase the formulation and revision scale of mandatory energy-efficiency standards and measurement, testing and evaluation standards for energy-consuming products such as refrigeration products, industrial equipment, and agricultural machinery. In the industrial field, speed up the upgrading of energy consumption quota standards for key industries such as iron and steel, chemical industry, non-ferrous metals, building materials and coal, while keeping up with the development trends of energy-saving and low-carbon technologies to form more advanced standards. In the field of transportation, promote the formulation and revision of vehicle fuel economy and electric vehicle energy efficiency standards. At the same time, promptly improve the formulation and revision of recommended energy-saving standards supporting mandatory standards, and effectively support the implementation of energy efficiency and energy consumption standards.
The third measure is to introduce cutting-edge carbon-reduction technology standards and complete the formulation of 30 cutting-edge low-carbon technology standards such as carbon reduction and negative carbon by 2025. Layout a number of key R&D projects in the dual-carbon field, and promote the coordinated layout of technology R&D and standard development. Improve the effectiveness of standards through the construction of national standard verification points in the dual-carbon field. Promote the creation of national technology standard innovation bases in the dual-carbon field, and cultivate innovation mechanisms for technology, standards, and industry linkages.
The fourth measure is to carry out international cooperation actions on green and low-carbon standards, unite more relevant parties to expand cooperation channels, cultivate a team of green and low-carbon international standard experts, and actively strive for secretariat and leadership positions in the green and low-carbon related technical institutions in International Organization for Standardization. Increase substantive participation in international standards in areas such as energy conservation, new energy, carbon emissions, carbon sinks, and carbon capture, utilization, and storage.
The "Implementation Plan for Establishing Standard Measurement System for Carbon Peaking and Carbon Neutrality" puts forward the work requirements for building a dual-carbon standard system, guided by the all-round demand for standards in the dual-carbon work, it provides a technical roadmap for building a full-coverage, multi-dimensional, and multi-level dual carbon standard system.