Recently, China has achieved an important milestone in carbon monitoring. Based on the observations of China's first global carbon dioxide monitoring satellite (TANSAT) and an advanced carbon flux calculation system, the Institute of Atmospheric Physics of the Chinese Academy of Sciences, led by researcher Liu Yi, obtained a global carbon flux dataset. This breakthrough indicates that China is the third country in the world after Japan and the United States with the ability to quantitatively monitor the global carbon budget from space.

Yang Dongxu, an associate researcher at the Institute of Atmospheric Sciences, Chinese Academy of Sciences (CAS), said: "With the rapid development of atmospheric detection and model simulation technologies, the method of observing and tracing carbon emissions through atmospheric carbon dioxide concentration is considered an effective method to assess the results of greenhouse gas emission reduction."
Dr. Wang Jing in the Institute of Atmospheric Sciences, CAS emphasized that data quality, especially observation accuracy, is a bottleneck restricting the effective application of satellite data. The satellite monitoring accuracy of carbon dioxide needs to be higher than 0.5%, which is a very high requirement in the field of satellite remote sensing of atmospheric composition.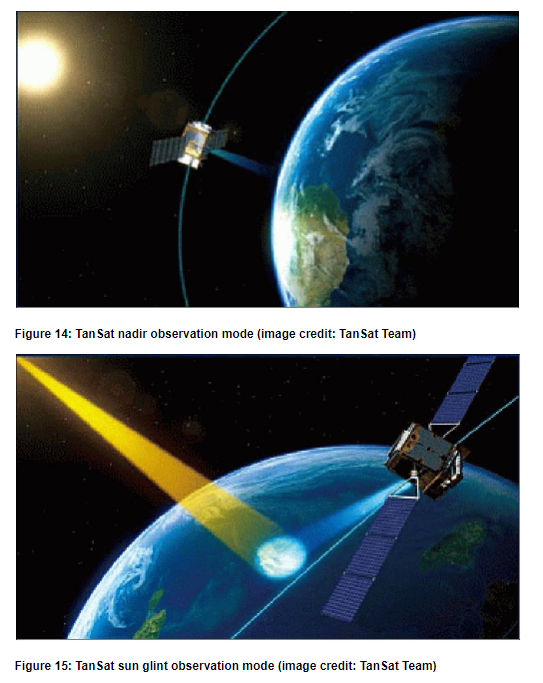 The carbon flux calculation methodology researched by Liu Yi's team uses atmospheric concentration measurement for carbon emissions and carbon absorption. Researchers need to simulate the atmospheric carbon dioxide transmission process and the atmospheric carbon dioxide content at each moment and place, and coordinate with satellite observations to obtain a value that is closest to the real carbon flux. Related research results were published in the journal Advances in Atmospheric Sciences.
The Chinese researchers used TANSAT's observation records to estimate the global terrestrial carbon net flux for a total of 12 months from May 2017 to April 2018. The estimated result is roughly consistent with the estimated results from Japan's GOSAT satellite and the US's OCO-2 satellite. This verifies that China's first carbon monitoring satellite TANSAT can accurately monitor global carbon flux.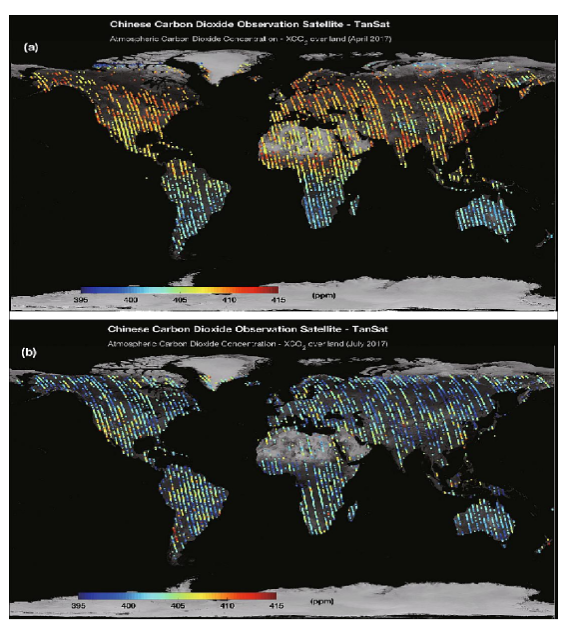 Yang Dongxu said that TANSAT is the first generation of China's designated greenhouse gas monitoring satellite. It has realized the high-precision monitoring of greenhouse gases in space. China has taken an important and difficult first step. In the future, China will develop new generations of greenhouse gas monitoring satellites to serve the realization of the global and China's carbon reduction goals.