On 13 August, 2021, we are pleased to announce that Prof Yongguan Zhu, an academician of the Chinese Academy of Sciences (CAS), Fellow of The World Academy of Sciences (TWAS) and Professor of environmental biology and environmental soil science has joined the Treelion Foundation family and become a Global Advisory Council member. Professor Zhu has been long engaged in environmental soil science and environmental biology research, and is currently the Science Director of the Institute of Urban Environment, and also a Professor at the Research Centre for Eco-environmental Sciences, CAS. Professor Zhu will add tremendous drive to our green projects and greatly enhance professionalism in our works.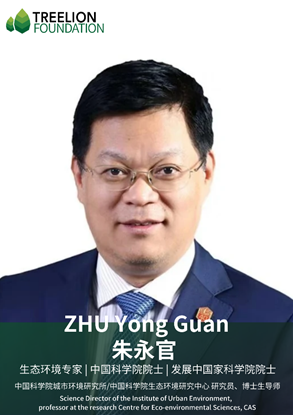 About Prof Yongguan Zhu
Professor Zhu was born in Tongxiang, Zhejiang in August 1967. He graduated from Zhejiang Agricultural University with a bachelor's degree in 1989, he received his Master of Science degree from the Institute of Soil Science, CAS in 1992, and doctoral degree in environmental biology from Imperial College London in 1998. In 2001, he was selected for the "Outstanding Overseas Young Chinese" scheme of the CAS. After returning to China in 2002, he served successively as the Head of Department of Soil Environmental Science, Research Centre for Eco-environmental Sciences of the CAS, Director of the China-Australia Joint Soil Environment Laboratory, and Committee secretary, Deputy Director and Director of Institute of Urban Environment of the CAS.
Professor Zhu has made systematic innovations in the fields of soil environmental pollution, control principles and technologies, environmental microbial ecology, and multi-scale biogeochemical coupling mechanisms. He has presided over major projects of the National Natural Science Foundation of China and led special projects of the CAS. His main research results won the 2nd class of National Natural Science Award in 2009 and the 2013 TWAS Prize in Agricultural Sciences. He has also successively won the Achievement Award from the State Government of China for Overseas Returnees, the China Youth Science and Technology Award, the "Top Ten Youth" of the CAS, Science and Technology Outstanding Talent in Fujian Province, the Xiamen Major Contribution Award, as well as the entitlement of special government allowances.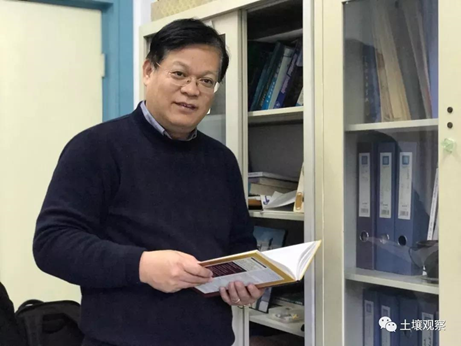 Professor Zhu served for nine years as a member of Standing Advisory Group for Nuclear Application, International Atomic Energy Agency (2004-2012), and is currently the co-editor-in-chief of Environment International (Elsevier) and editorial members for a few other international journals. He has published more than 450 academic papers internationally, including many in Science, Nature and its sub-journals. 2016-2020 for five consecutive years, Professor Zhu was selected as the Highly Cited Scientist worldwide by Clarivate Analytics, and Web of Science system references more than 34, 000 and H index 96.
After joining the Treelion Foundation Global Advisory Council, Professor Zhu will provide strategic guidance and suggestions for the development of the Treelion Foundation, bring his years of experience in environmental soil science and environmental biology into future projects, and communicate and cooperate with the CAS as a foundation bridge to help project development.
About Treelion Foundation
The Treelion Foundation was officially registered and established in Singapore in 2019. With the mission of building a global green financial ecosystem, it focuses on the cause of global environmental protection and desertification prevention. The foundation is committed to creating a sustainable green economic model. A borderless and scalable green economic system that enables individuals to integrate their contributions in the response to the global climate change crisis and the target of peak carbon emission by 2030 and achieve carbon neutrality by 2060.
The Global Advisory Council gathers political and business leaders from around the world to provide development strategy suggestions to The Global Advisory Council, help the foundation to connect with resources such as international corporates, and meet the foundation's long-term development needs. The Global Advisory Council is set up under the leadership of Eric Solheim, former Deputy Secretary-General of the United Nations and Executive Director of UNEP. With the development of the Foundation, it is our pleasure to have Professor Zhu to jointly develop the green financial ecosystem with us. In the future, we will continue to invite more top professionals to join us, so please stay tuned!