Treelion and China Sannong Holdings Co., Ltd. ("China Sannong") officially reached a strategic partnership relationship on a blockchain powered agricultural industrialization program recently. Blockchain traceability is imperative in China since 2020, with many cold chain products and aquatic products that had detected coronavirus. The Beijing municipal government issued new regulations in November of which imports of refrigerated food without trace data will not be allowed to sell in supermarkets. This has induced an immediate impact on product traceability functions, especially in the food and agriculture sector.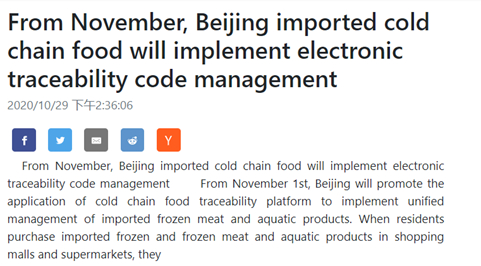 However, people can easily maneuver data in marketplace so there is always the issue of data fraud. Moreover, issues such as long product supply chain, technical incompetency, time consuming and high capital costs etc all leading to a slow adoption of digital traceability programs.
Treelion's partnership with China Sannong Holdings Co., Ltd.
Treelion has thus seen the opportunity to leverage the non-tamperable, open and transparent nature of blockchain technology of building a blockchain traceability platform to help merchants to easily complete information sourcing and supply chain-wide digital management. China Sannong sees the advantage of adopting to Treelion's blockchain powered traceability and e-commerce program. Both sides will jointly promote Treelion blockchain powered agricultural traceability and digital transformation package. This digital solution will help optimizing the data quality of agricultural and rural products, improve supply chain management efficiency, to enhance information flow in the supply chain. Treelion and Sannong are committed to build a new blockchain powered system to trace agricultural products from cultivation, processing, transportation, sales, management services to an integrated product financing model.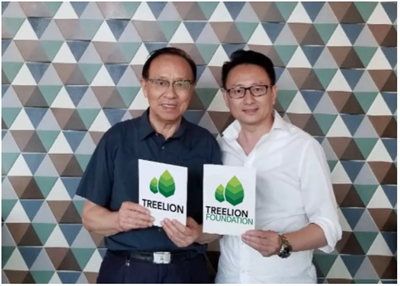 About China Sannong Holdings Co., Ltd.
China Sannong was officially approved by the State Administration for Industry and Commerce on February 12, 2014. China Sannong is committed to the enhancement of agricultural financial services, agricultural product transactions, agricultural management consulting and agricultural science and technology. China Sannong is committed to the integration of sector resources throughout the industry and service supply chain. It also aims to provide financial services to operators in the agricultural sector. China Sannong also promotes standardization, marketing activities on safe and high-quality agricultural products. In recent years, China Sannong is promoting agricultural big data services, agricultural supply chain finance, agricultural product management and services, agricultural products e-commerce and trading platform services.

About Treelion