On October 28, 2022, the Greater Bay Area Treelion Blockchain Research Institute Limited (Treelion) stood out from the 140 applicants through fierce competition and became one of the 42 outstanding enterprises. Cyberport enterprises cultivate a big family. Hong Kong Cyberport Investment Venture Fund will provide Treelion with a full range of entrepreneurial support, providing $500,000 in financial support to Treelion during the 2-year incubation period, as well as assisting us to connect with investors in science and technology enterprises.
In the future, Treelion and Hong Kong Cyberport will continue to integrate their advantages, carry out resource sharing and cooperation in more sub-sectors, and form a good synergy effect. The whole process of the circulating supply chain is traceable, and the carbon footprint of the entire life cycle is recorded on the chain, reaching various application scenarios such as enterprises, individuals, social groups, and governments, and using standardized and digital forms to motivate enterprises and individuals in their daily life. To form a low-carbon lifestyle in work and life, it is believed that this cooperation will promote the realization of the long-term goal of carbon neutrality, and make a contribution to my country's early achievement of carbon peaking and carbon neutrality.

About "3060/Green Passport" and "Traceability System"
"3060/Green Passport" is a carbon inclusive platform based on the national Spark Chain Network, combined with the latest technologies such as big data and cloud computing. The platform is committed to integrating low-carbon behaviors such as power saving, water saving, energy reduction, environmentally friendly travel, and green consumption in multiple scenarios to individuals, communities, and schools, also to enhance public participation in pollution reduction and carbon reduction, green consumption and green purchase. Treelion hopes to use the "3060/Green Passport" APP to promote the "green lifestyle" from the perspective of technology and in a digital way, to allow people to participate and help achieve the goal of carbon peaking and carbon neutrality.
"Treelion Traceability System" is a traceability product based on blockchain technology. It is committed to building a whole industry chain traceability platform, opening up product anti-counterfeiting, information traceability of the entire supply chain in the production and circulation process, and assisting small and medium-sized enterprises. Product traceability can help increase the trust of consumers and regulators. Treelion has developed the Traceability Mall APP/mini program based on the user's pain points and the users' needs. It can be used as a gift to help small and medium-sized agricultural enterprises operate well their own private domain traffic, increase sales and repurchase rate.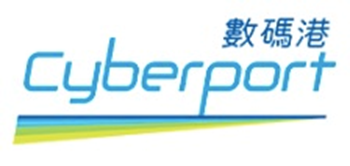 About Hong Kong Cyberport Management Limited
Cyberport is an innovative digital community with over 1,800 start-ups and technology companies. It is managed by Hong Kong Cyberport Management Company Limited, which is wholly owned by the Hong Kong SAR Government. With a vision to be the hub for digital technology thereby creating a new economic driver for Hong Kong, Cyberport is committed to nurturing a vibrant tech ecosystem by cultivating talent; promoting entrepreneurship among youth; supporting start-ups on their growth journey; fostering industry development by promoting collaboration with local and international partners; and integrating new and traditional economies by accelerating digital adoption in the public and private sectors.
Cyberport is focused on facilitating the growth of major technology trends such as FinTech, smart living, digital entertainment/e-sports and cybersecurity, as well as the emerging technologies of artificial intelligence (AI), big data and blockchain, to foster the transformation of Hong Kong into a smart city. With a team of committed professionals providing all-rounded, value-added services, state-of-the-art facilities and smart workspaces to support our digital community, Cyberport is now the flagship for Hong Kong's digital technology industry.