The China Debt Capital Markets Online Summit was successfully held on November 17-18, 2020, co-sponsored by Euromoney Conferences and Global Capital. Guests from major financial institutions, economics professors, professional investors and other fields worldwide were participated in the event.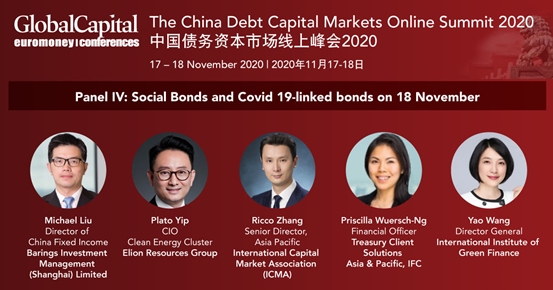 Due to the pandemic situation, this summit was launched in the form of an online seminar, focusing on the latest developments in China's debt capital market and industry development trends. Mr. Plato Yip K. T, CEO of Treelion Foundation, participated in the panel discussion of Social Bonds and Covid 19-linked bonds.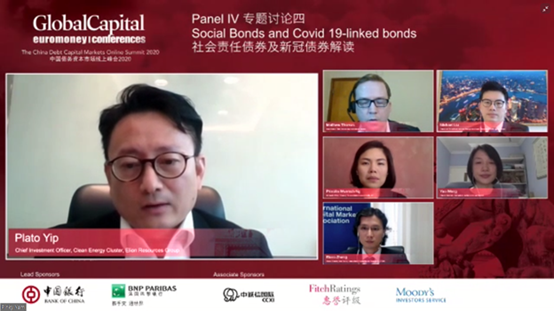 Different from traditional green bonds, social bonds is a newly emerging asset, both bonds have established an important position in this year's Covid 19 circumstance.
Mr. Plato K. T. Yip told the audience that social bonds is also helping sustainable development, it will be helpful in investing in public utilities, medical care, employment generation etc. during the special period under Covid-19.
For example, a special national debt of 1 trillion yuan was launched this year, of which 10% was used for public utilities for the prevention and treatment of Covid-19. Others were used to support the basic operation of enterprises and individuals that are affected by the pandemic.
It was also stated at the meeting that social bonds are difficult to centralize standards, and it is not as straight forward as green bonds that can directly make reference to international standards. If the regulatory authorities can issue guidelines and regulations swiftly, it will be conducive to the development of social bonds.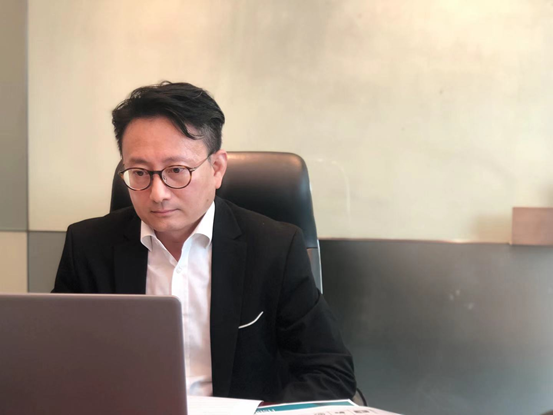 The entire panel discussion lasted for 45 minutes. In addition to Mr. Plato K. T. Yip, there are also professionals from Barings Investment Management (Shanghai) Limited, International Institute of Green Finance, International Finance Corporation Treasury Client Solutions, and International Capital Market Association (ICMA) speakers joined the panel discussion. They discussed the opportunities and challenges of social bonds, especially Covid 19-bonds, in the Chinese capital market, and provided a new perspective for everyone.
Mr. Plato K. T. Yip also made a point thatthat there are many different tools in the financial field that can help different people, companies and institutions.
Treelion Foundation is a green financial digital platform that aims to maximize the potentials of green finance through a novel business model. Our goal is to create an inclusive green financial ecosystem to enhance bankability and liquidity of green assets like ecosystem services while reducing costs and risks.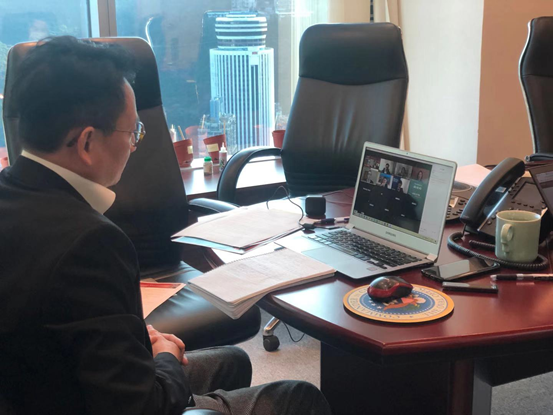 About China Debt Capital Market Summit
The China Bond Capital Market Summit has been successfully held for many years, attracting hundreds of Chinese and global issuers and investors to participate each year. It is recognized as one of the most influential bond capital market conferences in China. One of the organizers, Euromoney Conferences, the parent company is the world's leading financial media and financial information group, EUROMONEY INSTITUTIONAL INVESTOR PLC. Over 50 subsidiaries brands including Euromoney, Institutional Investor, Fastmarkets, Asiamoney, Global Capital, BCA Research, Ned Davis Research, IJ Global, etc., not only cover the fields of global financial transactions, capital markets and asset management, but also included metal and bulk product markets, aviation, telecommunications, energy, infrastructure, and even legal services. In-depth research on investment, financing and transactions in many sub-industry fields. Since the 1970s, various events have been held in more than 60 countries and regions, attracting the most senior figures from the business, financial and government fields-including speakers and representatives.