Recently, the 8th Kubuqi International Desert Forum (KIDF) was successfully concluded in the Kubuqi Desert Elion Ecological Demonstration Zone. The theme this year was "Seeking Carbon Emission Peak and Carbon Neutrality Towards a Community of Life for Man and Nature." Before the forum started, Perfect World collaborated with Treelion to donate 100 acres of trees to the Kubuqi Desert, which were used for desertification control and to improve the situation of sandstorms in North China.
Treelion's business partner Perfect World came to Kubuqi Desert on 17th – 19th September to experience planting trees in the desert. Through the "Plant Perfect" social welfare activity, Perfect World hopes to pass the concept of green lifestyles to more stakeholders, and make a contribution to China's 2060 Carbon Neutrality goal.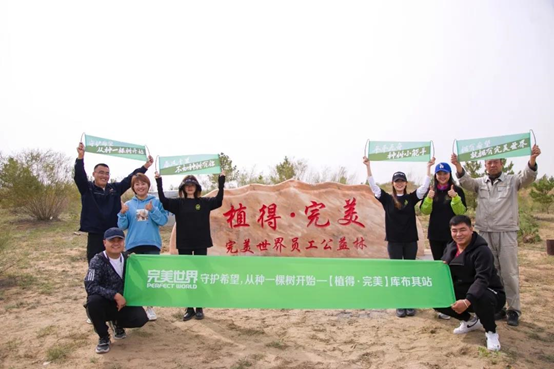 These years, as more enterprises start to care about environmental protection, afforestation and forest conservation actions have promoted the continuous expansion of green areas. However, China still lacks forests and green areas. Environmental protection requires efforts from all people.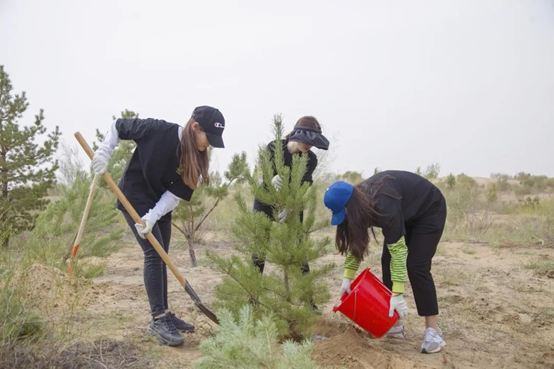 Since the establishment of Treelion, the company always upholds the concept of environmental protection. Treelion and its strategic partner Elion Group, which has over 30 years of experience in desertification control, co-develop afforestation projects and conduct ecological restoration works. Moreover, Treelion collaborates with the China Environmental Protection Foundation (CEPF) and the Elion Foundation on the "Beautiful Kubuqi · Comprehensive Carbon Neutrality Actions" plan.
The plan uses a model of urban greening + desert tree planting, utilizes the public good "Seed Pencil" to encourage corporate staff to participate in urban greening practices. The plan allows employees to help firms to accomplish CSR goals via joining interesting games while improving employees' sense of participation and strengthening cohesion among colleagues. Meanwhile, Treelion, the CEPF, and the Elion Foundation together delegate the Elion Group to plant trees in the desert northwest of the Ordos Plateau (Kubuqi). While improving desertification, it also helps companies fulfill corporate social responsibilities, lower carbon footprint and reduce emissions.
Taking corporate donations of 200,000 RMB as an example, Treelion will help companies plant 10,000 sand-fixing salix in the Kubuqi Desert. Meanwhile, companies can get 10,000 Seed Pencils to participate in the planting game. According to third-party estimates, they can get about 12 tons of carbon sink per year.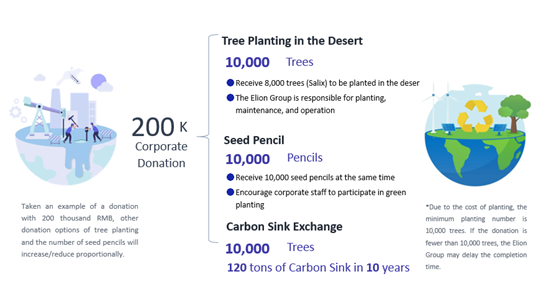 To date, Treelion and the Elion Group have jointly helped multiple companies to plant trees and achieve CSR goals, including 7.5 million trees for the Ant Forest and 20 thousand trees for the MetLife Foundation, which have all been planted in the desert.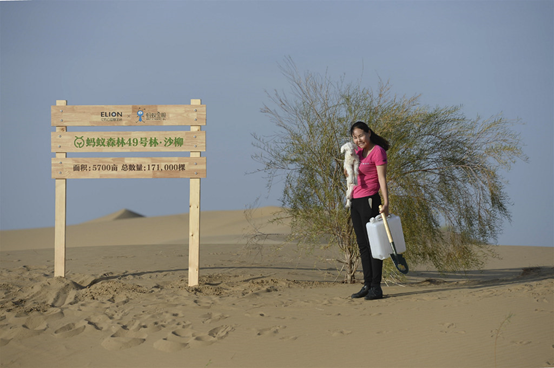 Treelion will continue to implement the blockchain + dual-carbon goals and contribute to fulfilling China's commitment to "strive to peak carbon dioxide emissions by 2030 and achieve carbon neutrality by 2060."